Fredag 5 juni/Friday 5th June
We have one evening concert with three different groups on the first day of the festival.


Doors open at 6pm. Concert starts at 8pm and will finish late.

There will (probably) be an informal traditional music session after the concert.

Tickets available here.
8pm - Fromseier Hockings (Denmark)

9pm - Barulle (Isle of Man)

10:30pm - Store Norske Seeger Sessions (Norway/Sweden)
---
Lørdag 6 juni/Saturday 6th June
You are welcome to Geiteberg all day Saturday until late Saturday night for an eclectic mix of workshops, talks, concerts and informal music sessions. Food and drink will be available onsite throughout the day. Feel free to bring your own instrument and take part in informal sessions and "buskspill".

Festival tickets available here.
Morning and afternoon activity:10am - 3pm - Folkemusikkseminar for barn og unge
Spiller du fiolin, bratsj eller trekkspill? Felekurs for barn alder 8-13 år (Bør ha spilt minst 1.5 år). Flere nivåer. Morsomme låter læres på gehør uten noter!
 Instruktører: Fra folkemusikktrioen «Kjerringrokk» kulturskolelærerne Elisabet Olhans og Marianne Tomasgård (fele og bratsj), og kulturskolelærer Stian Aase (trekkspill). Seminaret er gratis for elever ved kulturskoler i Follo og Østfold. Påmelding til elisabet.olhans@gmail.com

Oppgi navn, alder og spillelærer.

12pm - 3pm - Visekurs

med Ingunn Skjelfoss.

Bli bedre kjent med Østfolds folkemusikalske skatter! Ingunn Skjelfoss lærer bort folkelige viser fra Østfold. Slåttestev, middelalderballader, skjemtevers og voggeviser. Lær også om folkelig sangstil og stemmebruk, som er naturlig og individuell, så dette kurset er for ALLE!

Påmelding til:

kjetil@geiteberg.no
---
Late afternoon and night time events:

4pm - McKerron Brechin Ó hEadhra (Ireland/Scotland)

4:30 - Ingunn Skjelfoss (Norway)

5pm - Foghorn (England/Norway)

6pm - Bjørgo og Reistad (Norway)

7pm - Sunniva Berg & KuLokkCall (Norway)

8pm - Doggerland med Jenny Gustafsson (England/Sweden)

9pm - Dallahan (Ireland/Scotland/Hungary)

11pm - Party session med festivalmusikere, ledet av McKerron Brechin Ó hEadhra.
Music, Song and Dance with McKerron Brechin Ó hEadhra and Guests.
Powered by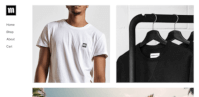 Create your own unique website with customizable templates.