Om festivalen / background
Geiteberg Folk Festival arrangeres i år for fjerde gang. Festivalen springer ut av et 20-årig musikalsk samarbeid mellom artisten og kulturentreprenøren Brian OhEadhra fra Irland/Skottland, og kulturbøndene på Geiteberg, Kjetil Haugbro og Guri Bergan Holt. Geiteberg Folk Festival ble startet utfra et ønske om å formidle levende tradisjoner og folkemusikk av høy kvalitet for publikum på Østlandet. Arrangørene ønsker å sette fokus på det nære slektskapet, de lange tradisjonene og de gode forbindelsene mellom musikk og kultur i Skandinavia og de keltiske områdene i nordatlanteren.

Established in 2014 this festival springs from a 20-year collaboration between musician and cultural entrepreneur Brian OhEadhra, based in the Scottish Highlands, and with Østfold musician and arts manager Kjetil Haugbro. Together with Guri Bergan Holt, they have establish the Geiteberg Folk Festival for the purpose of presenting living traditions and quality music from different regions of the North Atlantic. The festival focuses on the close kinship, the historical ties, and the strong relations between people, music and culture from Scandinavia, Ireland, Scotland and the numerous islands in this region.
---
Folkemusikken fra Østfold og Akershus
---
Funders, Partners and Friends
We are very grateful to our many sponsors and partners who support this festival. Mange takk/Many thanks for your ongoing support and encouragement.
PRIMARY FUNDERS:
PARTNERS:
FRIENDS AND SUPPORTERS:
Powered by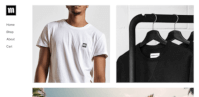 Create your own unique website with customizable templates.