Billetter / Tickets

---

Information

Transport

Offentlig transport med tog fra Oslo:

Se etter tog til Mysen, med avgang Oslo S hver time hver dag på 31 minutter over hver hele time.

Gå av på Tomter stasjon.

Det er en 30 minutters spasertur på landsbygda fra stasjonen. Hvis hælene er høye, ringe en taxi på 477 50 001.

Public transport by train from Oslo:Look for trains to Mysen, departing Oslo Central every hour every day at 31 minutes past the hour. Get off at Tomter station.It´s a 30 minute walk in the countryside from the station. If your heels are high, call a taxi at 477 50 001.ArenaGeiteberg Kulturbruk

ligger på Tomter i Østfold, kun et steinkast fra sivilisasjonen 4 mil fra Oslo. Her presenteres fine kulturopplevelser hele året, i tillegg til konferanser, private selskap, fest og moro.

Geiteberg Kulturbruk is a traditional Norwegian countryside farm. The red barn having been turned into a venue for music, culture and events. It's situated within a stone´s throw from civilisation, just 40 kilometres east of Oslo.Adkomst / Accessibility

Alle områder har enkel adkomst for rullestolbrukere. Barn er mer enn velkommen før leggetid.

All areas are accessible by wheelchair. Children are welcome to the daytime and early evening events. Parkering / Parking

Gratis parkering langs veien 300 meter fra festivalområdet. Gjester som er dårlig til beins kan kjøre helt frem.

There is free parking on/near the site. Overnatting / Accommodation

Nabogården vår,

Blixland

Hestesenter tilbyr gode senger. Du kan også prøve vår egen festival camp med eget telt eller i lavvu.

The next door farm, Blixland, is a top class riding stable and has accommodation on site. Contact Blixland. There is camping provision on site. Please contact the festival to book a space. Google local hotel, B&B, self-catering accommodation near to Tomter. You can also contact the festival organisers if you have any questions regarding accommodation.
Powered by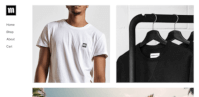 Create your own unique website with customizable templates.