Barulle (Isle of Man)

Steeped in the history and mythology of its Celtic and Viking ancestry, the Isle of Man sits quietly in the Irish Sea. Continuously self-governed since its parliament was created by Viking invaders over a thousand years ago, few people outside the Isle of Man know of this singular culture: a language and music so nearly lost, born through recent generations on the tongues of a mere
handful of families, it now grows strong again.

A fusion of three distinct musical forces – Mabon front-man and accordion wizard Jamie Smith, gifted 21 year-old fiddle-player Tomas Callister and versatile accompanist Adam Rhodes (Mabon) on bouzouki – Barrule's fresh approach to traditional Manx music evokes an atmosphere that reflects the diverse natural beauty of the island: from rousing marches, jigs and reels to sorrowful slow airs and beautiful songs sung in both English and the Manx Gaelic language.

Formed in 2012, Barrule's three legs have hit the ground running with major festival appearances including Celtic Connections, WOMAD Charlton Park, Sidmouth, Festival Interceltique de Lorient
and the National Celtic Festival in Melbourne. Their debut self-titled album won many plaudits and has been awarded 'Best Debut' in the Spiral Earth awards 2014.

"An exciting sound – real zest and quality" The Telegraph
"Players of conviction and passion" The Scotsman

Visit their website here.

Barulle perform on the evening of Friday 5th June.

---
---
Bjørgo & Reistad (Norge/Norway)
Ingunn Bjørgo – diatonic accordeon






Åsmund Reistad – guitar, barytonguitar, loopstation





The music is written by Ingunn Bjorgo and arranged by Åsmund Reistad. Norwegian folk music and old time music constitute the foundation, but there are also influences from Celtic music.





The mix of accordion and guitar, combined with a careful use of effects and loops, provides a unique and distinctive sound.





Bjorgo and Reistad convey music through close interaction, where the temperature and mood goes from rhythmic and intense to beautiful and melodious.



Visit their website here.

Bjørgo & Reistad perform on Saturday 6th June.

---
---
Sunniva Berg & KuLokkCall
(Norge/Norway)
Sunniva Berg - Vocals & Harp
André Kristoffersen - Wulitzer & Stomporgan
Eivind Kiløverød - Percussion
Terje Støldal - Bass

Sunniva Berg & KuLokkCall would like to pass on traditional music from Norway. Most of this music comes from Sunniva Berg's home county of Østfold County, Norway. Folk music from here has a long tradition. Still, it's relatively unknown, compared with folk music from other places in Norway.

KuLokkCall has a exploratory expression. The respect for traditional musical rules is fundamental. The Group has in the first place a flat structure, in which all the performers contributes on a equal footing. None the less the expression is strongly influenced by Sunniva Berg's experience with different musical expressions, and in particular her fascination for folk music.

Sunniva Berg & KuLokkCall mixes elements from Rock, Jazz into the traditional music from Norway, and one can also sometimes hear that the project is inspired by it's birth place - Zimbabwe.
Visit their website here.

Sunniva Berg & KuLokkCall perform on the evening of Friday 5th June.

---
---
Dallahan (Scotland, Ireland, Hungary)

Since launching the band in December 2013, Dallahan have exploded onto the traditional music scene. Their unique arrangements of original music and traditional Irish tunes and songs have secured their presence at such prestigious international events as Milwaukee Irish Festival in the USA, Copenhagen Irish Festival and Celtic Connections.

Dallahan met each other through local sessions in Edinburgh and they are established performers of various musical styles from classical and jazz to Balkan and Celtic. The members of the band have toured extensively with groups as diverse as Kalman Balogh's Gypsy Cimbalom Band, Larsa, Fianna, Samling, Tcha Limberger and they regularly appear at festivals and venues both in the UK and internationally.

As individuals, they have received various awards; Paddy won the 'BBC Young Traditional Musician Of The Year Award 2013', Ciaran won the title of 'All Britain Banjo Champion' in 2006, Jani won 1st prize at the first 'Hungarian Traditional Music Competition' and Jack was recently a finalist in the 'BBC Young Traditional Musician Of The Year Award 2014'.

As a band, they received an 'Emerging Excellence Award' from Help Musicians UK and were recently nominated for Best Up and Coming Artist of the Year at the Scots Trad Music Awards 2014. Dallahan is a breath taking musical journey delivered by award winning musicians that is as much fun to listen to as it is to play.

Visit their website here.

Dallahan play on the evening of Saturday 6th June.

---
---
Foghorn (Norge/Norway, England)
Foghorn is a trio based in Fredrikstad, Norway who specialise in maritime folk songs, either sung acappella or with concertina, guitar and double bass.

The band are:

Richard Burgess,

Jon Buer,

Tore Lia.




« Blåmyra» – Østfolds sangtradisjon i gammel og ny drakt!

Østfold musikkråd lanserer nå et kulturhistorisk hefte med sanger fra Østfold: «Blåmyra.» Sangene forteller Østfoldhistorien på sin egen, folkelige måte: Om slitet på havet, bragder og tragedier til havs – og ikke minst om de der hjemme som ventet på sine kjære som var «te sjøss». Når heftet er ferdig, blir formidlingen av materialet viktig.

Sjøen – på folkemunne kalt «Blåmyra» – har vært viktig for mang en østfolding gjennom tidene. Kombinasjonen mellom jordbruk og fiske har holdt liv i befolkningen langs kysten vår. Å bli sjømann har også vært et nærliggende yrkesvalg for mang en ung-gutt, spesielt i tida da Norge var en stor sjøfartsnasjon. Sjøen er derfor et tema som finnes i flere av sangene vi har samlet inn og som vi har i Østfold musikkråds arkiver.



Visit their Facebook page here.

Foghorn play on Saturday afternoon, 6th June.


---
---
Doggerland med Jenny Gustafsson (Norge/Norway, Sweden, England)
Richard Burgess, Anders Ådin & Patrik Wingård are a

trio who's repertoire stands firmly on two feet. One is the instrumental music of the traditions around the North Sea, often with the unmistakeable sound of the hurdy-gurdy at its core and the clarinet at the front. Both Anders and Patrik contribute with compositions, their Swedish roots apparent for all to hear. Otherwise there´s a eclectic mix of tunes, often within the same set.



The second is the songs - sometimes traditional, sometimes Richard´s compositions - and invariably sung with the distinctive melancholic timbre of the concertina as a backdrop.On their album, Doggerland, you will hear t

raditional tunes which are combined with new compositions, English folk songs rub shoulders with French dance tunes, Swedish waltzes and Nowegian flute tunes. They call the result North Sea music - but you can call it what you like.

Visit their website here.


Burgess, Ådin & Wingård play on Saturday night, 6th June.
---
---
Fromseier Hockings (Denmark)

Fromseier Hockings perform as a lively, impulsive and playful duo full of virtuosity. They have toured together worldwide and have through many years of partnership developed a unique intimacy in their music. Old swingy traditional tunes and songs are combined with Ditte and Sigurd's own compositions.

Ditte Fromseier Mortensen started her musical life at the age of 4 on the little Danish island of Bornholm. Since then she has played her way around the world and has trained as both a classical and folk violinist. She has a Master of Arts from the University of Limerick and from the Carl Nielsen Academy in Denmark where she is currently employed an assistant professor.

Sigurd Hockings is one of the most skilful and versatile folk guitarists in Denmark. Inspiration for his very individual and accomplished playing style has come largely from both Scandinavian and Celtic music traditions.Visit their website here.Fromseier Hockings play on Saturday night, 6 June.
---
McKerron Brechin Ó hEadhra
(Scotland, Ireland)

The Scottish/Irish trad trio of Charlie McKerron (fiddle), Sandy Brechin (piano accordion) and Brian Ó hEadhra (guitar & vocals) are three accomplished musicians who draw on a wealth of tunes and songs from the Gaelic and Scots traditions. They each are acclaimed composers in their own right.

The trio have performed in Scotland and abroad and have wowed audiences with their choice of material and engaging stage performances. Each artist is also known through their work with other acclaimed acts; Charlie performs with Capercaille and Session A9; Sandy with Bùrach and the Sandy Brechin Band; Brian with Cruinn.

"Perfectly pitched mix of lively dance tunes, evocative slow airs and Gaelic songs earned both rapt attention and noisy applause, culminating in a fully fledged cèilidh." – The Scotsman *****Visit their Facebook page here.McKerron Brechin Ó hEadhra will play on Saturday night, 6 June.
---
Ingunn Skjelfoss (Norge/Norway)

Ingunn Skjelfoss synger et knippe lokale folkeviser, inkludert noen vi veit har vært sunget her på Geiteberg i «gamle dager» (Ingunns oldefar vokste opp på gården).

Mer lokalt enn dette blir det ikke!

Ingunn har spilt en nøkkelrolle i å samle inn og formidle viser og folkemusikk fra Østfold. Under festivalen gir hun også et uhøytidelig kurs i folkelige viser fra Østfold, i samarbeid med Østfold musikkråd. Kurset er gratis, og meld deg på til kjetil@geiteberg.no
---
Store Norske Seeger Sessions

(Norge/Norway)
These guys rock! If you want some lively music to finish off Friday night at the festival then all you need are the

Store Norske Seeger Sessions

band. This local act has garnered a lot of praise over the past few years and we are delighted that they are playing at Geiteberg this year.

Visit their Facebook page

here

.

The

Store Norske Seeger Sessions

play on Friday night, 5th June.
---
Kurs i folkemusikk for barn og unge
Spiller du fiolin, bratsj eller trekkspill?

Instruktørene Elisabet Olhans og Marianne Tomasård (fele og bratsj) fra folkemusikktrioen "Kjerringrokk", og Stian Aase (trekkspill) holder kurs for kulturskoleelever fra Follo og Østfold. Morsomme låter læres på gehør, uten noter. Kurset er for deg mellom 8 og 13 år, og har flere nivåer. Du bør imidlertid ha 1 til 1,5 års spilleerfaring.

Påmelding til

elisabet.olhans@gmail.com

før 21. mai. Oppgi navn, alder og spillelærer.
Powered by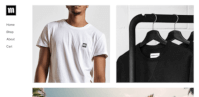 Create your own unique website with customizable templates.