PROGRAMME
Download Festival Flyer and Poster here:

---
---
Torsdag 12. juni | Thursday 12 June


kl 19:00
En samtale om historie, politikk og uavhengighet, i lys av norsk grunnlovsjubileum og skotsk uavhengighet i 2014.
Ved Leslie Riddoch, skotsk journalist og forfatter, og Øivind Bratberg postdoktor ved Universitetet i Oslo.
Musikalske innslag med fokus på norsk og skotsk vokalmusikk.
Kulturquiz med fokus på Norge og Skottland.

A talk about history, politics and independence, in connection with the 200-year celebration of the Norwegian constitution and the Scottish referendum in 2014.
With Leslie Riddoch, Scottish author and journalist, and Øivind Bratberg, Postdoctoral fellow at the Department of Political Science at the University of Oslo.
Musical intermissions with vocal traditions from Norway and Scotland.
A cultural quiz about Norway and Scotland.

---
Fredag 13. juni | Friday 13 June

18:00
Barnekonsert: SKRÅKK!
En morsom forestilling for de minste, med gamle sanger fra Østfold om ville og tamme dyr.
Med Tone Holte på vokal og Richard Burgess på consertina, mandolin og munnspill.
Konserten er et samarbeid med Østfold Musikkråd.

Varer i ca 30 minutter.
Billetter kr 50,- kjøpes ved inngangen
19:00
Kveldssete på låven med/An evening in the hayloft with:

Mischa McPherson Trio (Skottland)
Vinner av 2014 Celtic Connections Danny Kyle Award og 2014 BBC Radio 2 Young Folk Award.
Østfolk (N)
Folkemusikk fra Østfold, med Vegar Vårdal, Linn Andrea Fuglseth og Åsmund Reistad.
Charlie McKerron, Sandy Brechin and Brian Ó hEadhra (Irland/Skottland)
Virtuos og kraftfull trio med keltisk vokal og instrumentalmusikk.

22:00 - 02:00
Late night music session. Med mange forskjellige festivalmusikere.
---
Lørdag 14. juni | Saturday 14 June


11:00

Feleworkshop

for barn og unge. En enkel og morsom introduksjon til folkemusikk fra flere land.

Fiddle workshop for intermediate level children and youth . A fun and simple introduction to traditional fiddle music from different countries.

13:00

Lær å spille ukulele på en-to-tre.

Ukuleleworkshop

for begynnere i alle aldre.

Har du ikke egen ukulele, så får du låne en hos oss. Vi vil også ha instrumenter og tilbehør for salg, i samarbeid med Stordahl Musikk as.

Learn to play the ukulele on the go! This workshop is for beginners of all ages. If you don´t have your own instrument, you can borrow one from us. We will also offer a range of inexpensive ukes for sale at the workshop.

13:00

Masterclass

i skotsk feletradisjon med Charlie McKerron. For viderekomne ungdom og voksne.

Masterclass in Scottish fiddle styles, with Charlie McKerron. For advanced players.

15:00

Utekonsert på tunet

, underholdning, mat og drikke.

Cantare

Dette førsteklasses koret fremfører folkemusikk fra Østfold.

Ferda-Vinje

A.O. Vinjes dikt til nye melodier av Magne Skjævesland (sang), med André Bongard (klaver) og Odd-Inge Bondevik (bass).

Sarah-Jane Summers & Juhani Silvola

(Skottland/Finland)

Fengende toner fra begge sider av nordsjøen, fremført av to enestående musikere.

Oslo Caledonian Pipe Band og mange andre festivalmusikere. Music and dance sessions, informal presentations, food and drink. Artists performing include: Cantare, Ferda-Vinje, Cruinn, McKerron-Brechin-Ó hEadhra, Sarah-Jane Summers and Juhani Silvola, Marit & Rona, and many others...
19:00Låvekonsert med / Big Barn Show with

:

Marit and Rona

(N/Sk)

Duo fra Halden og Edinburgh som blander skandinaviske og keltiske uttrykk. Vinner av 2012 Celtic Connections Danny Kyle Award.

Cruinn

(Sk)

Anerkjent Gaelic vokal- og instrumentalkvartett med tradisjonsmusikk og nyskrevet materiale fra Irland, Skottland andre keltiske områder.

As the Crow Flies

(N/Sk)

4 dyktige kvinner med musikk fra Norge, Sverige og Skottland.

22:00 - 02:00Internasjonal session

med festivalmusikere, ledet av

McKerron, Brechin and Ó hEadhra

.
Powered by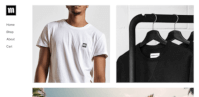 Create your own unique website with customizable templates.